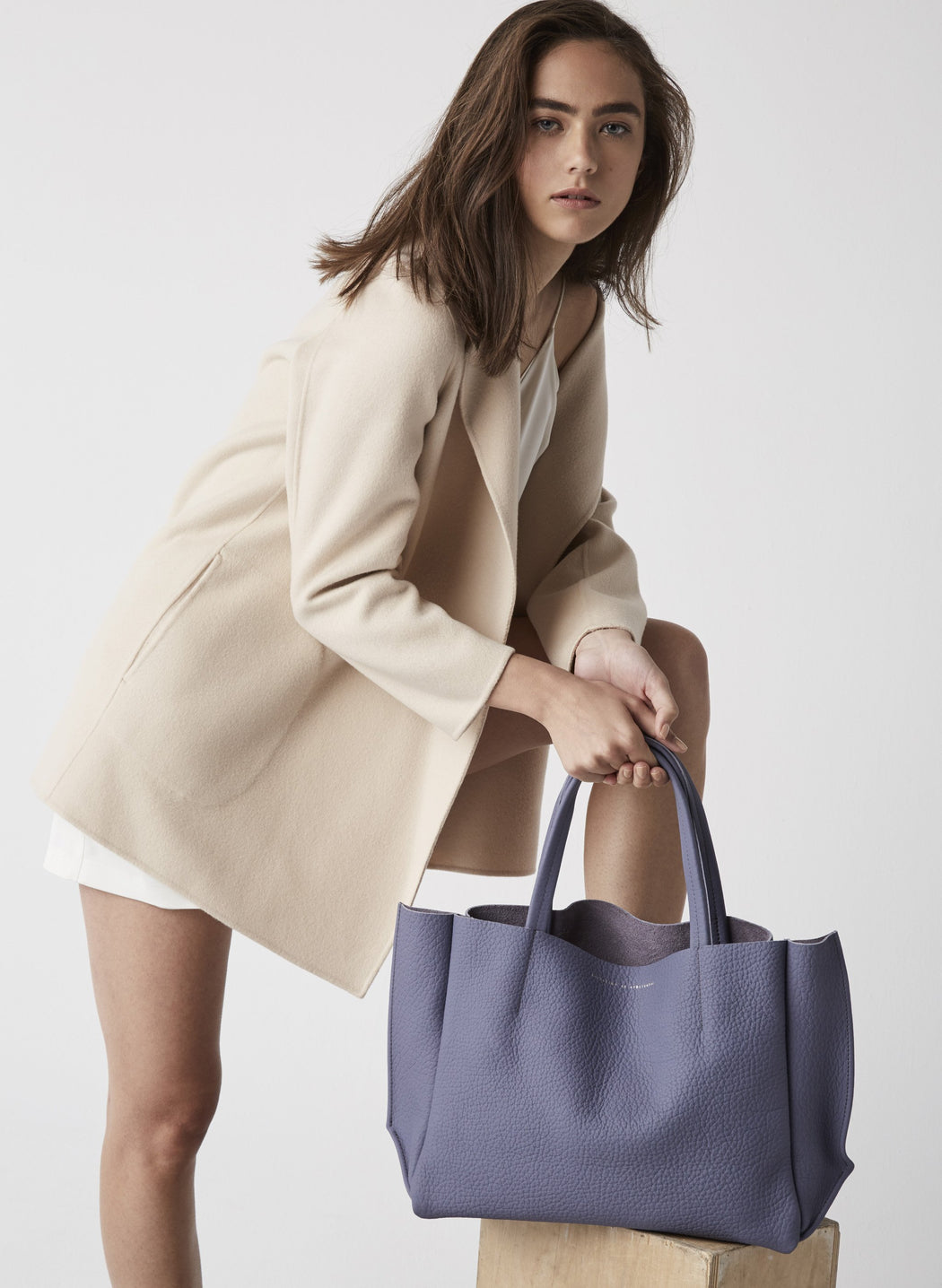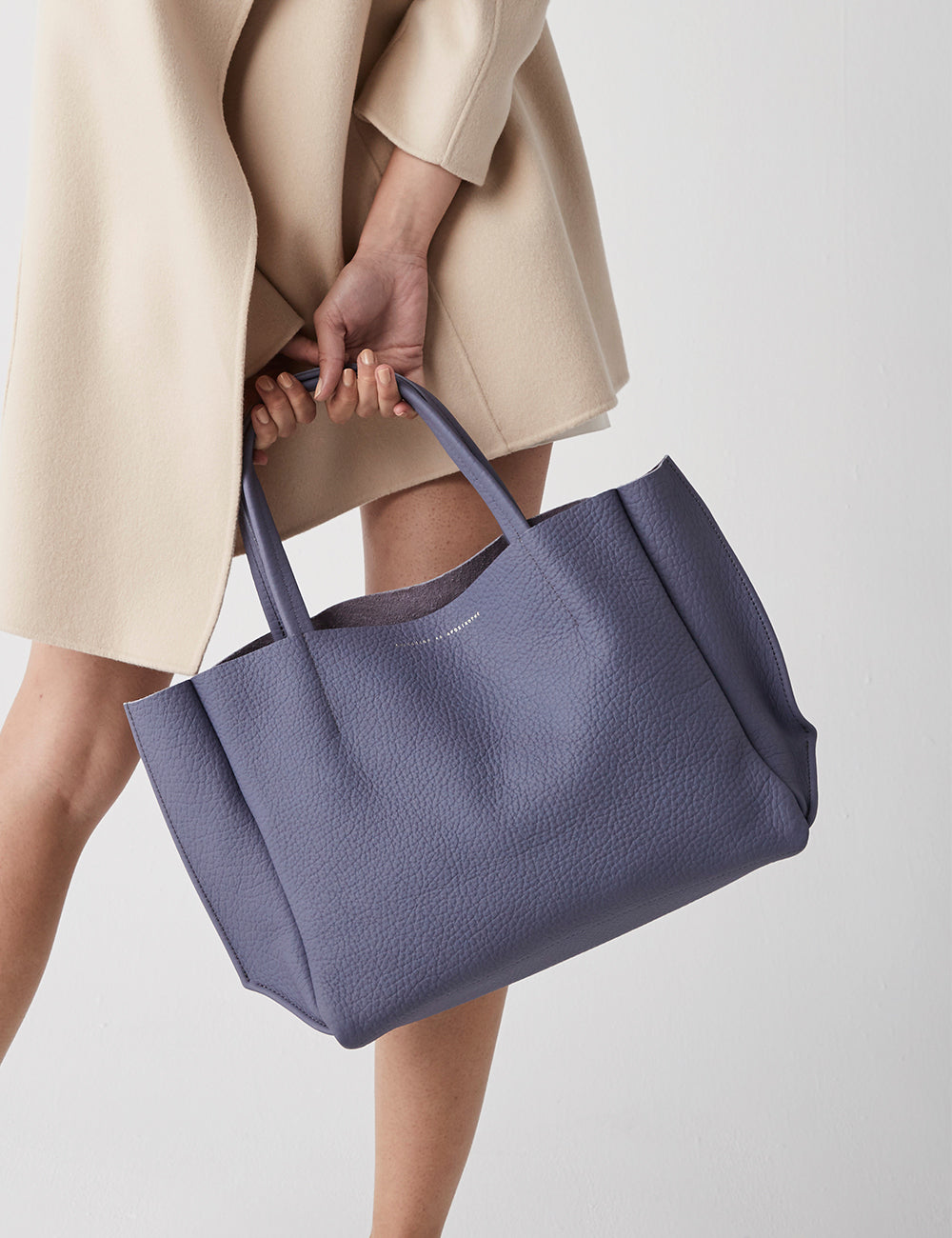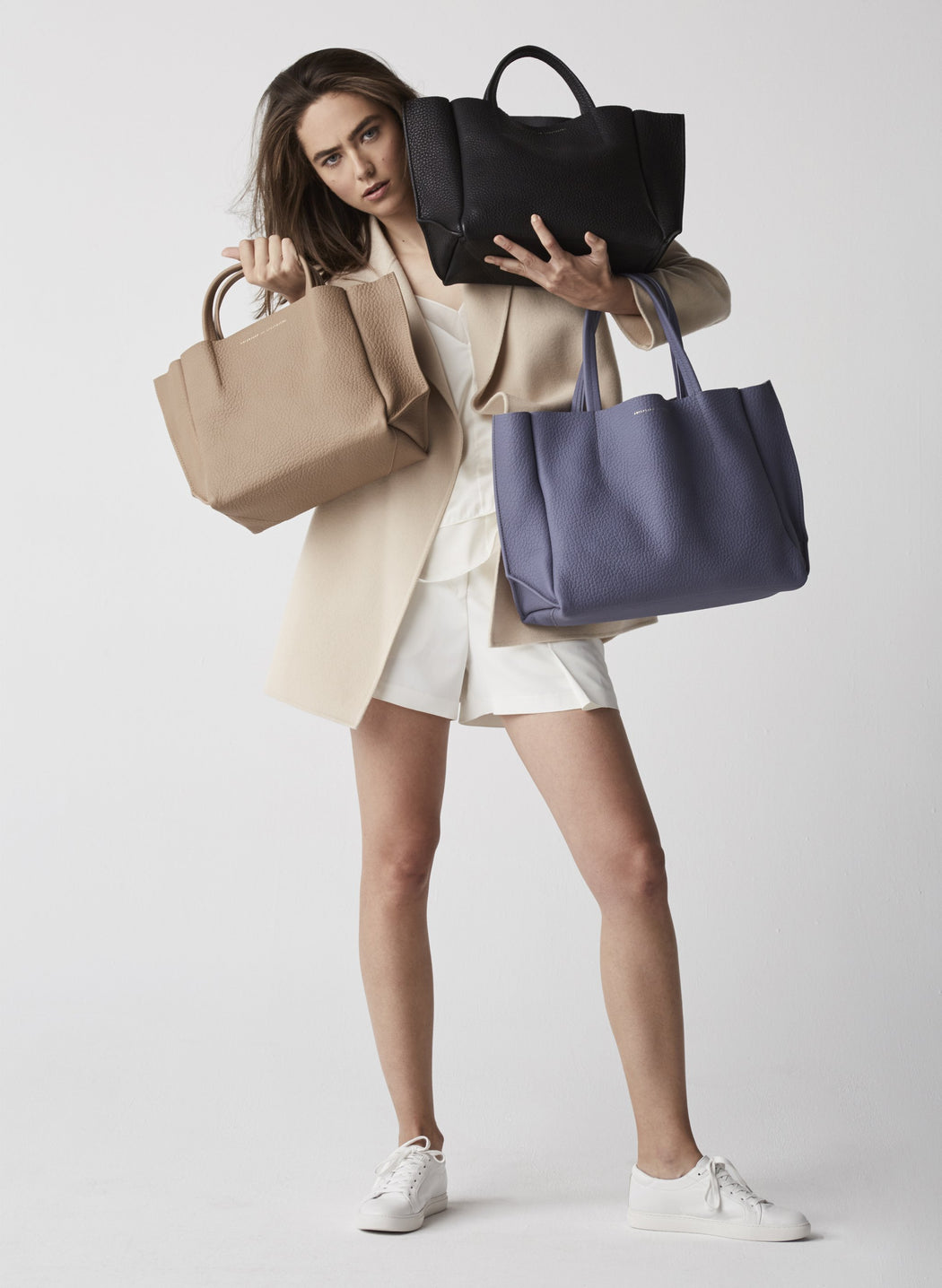 Sideways Tote / EVENTIDE BUFFALO
About: 
Conceptually born from the oldest bag to exist—the paper grocery bag,  this tote has been refined and re-designed into the perfect carry-all to quite literally carry 'your all', all while staying true to its original form.
Use: 
Worn on shoulder.

Comes equipped with: 
-A large interior pocket with top-zip closure. This pocket is removable, snapping out to double its' duty as your impromptu clutch or wallet.  
-Drawstring closure dustbag.

Dimensions:
11.5" H x 21" W x 6" D

Materials: 
Genuine leather. Metal zippers and hardware.
Shipping Rates Apply.