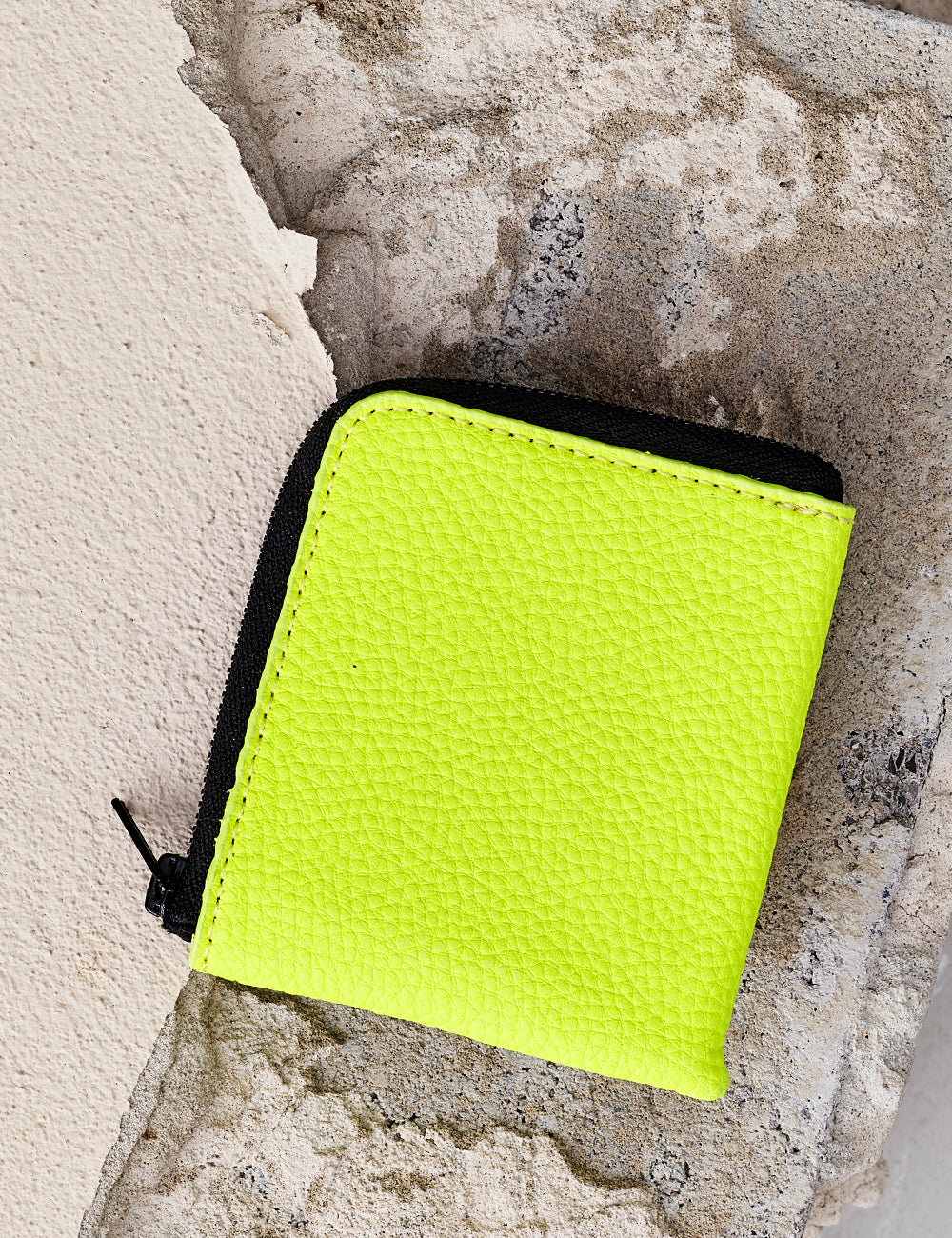 Half-Zip Wallet / Neon Yellow
THE MODERN ACCESSORY FOR HIM AND HER. SECURELY HOLD ALL OF YOUR CARDS AND CASH WITH THE EASY ZIP CLOSURE. FITS IN EVERY BAG. CLEAN MINIMALIST DESIGN IN OUR NEW CUSTOM DESIGNED LEATHERS. ALSO, THE PERFECT GIFT (SEE GIFT BOX).

FEATURES:
-BLACK METAL ZIPPERED CLOSURE
-3 TOTAL INTERIOR COMPARTMENTS (1 CENTER LOOP)
-MINI DUSTBAG AND GRAPHIC GIFT BOX
LEATHER / MATERIALS:
SOFT TO THE TOUCH, SMALL PEBBLE TEXTURE, 100% GENUINE LEATHER WITH FINISHED NATURAL SUEDE INTERIOR.  Both the exterior and interior are finished with a protectant. WE HAVE CUSTOM DESIGNED THE SIGNATURE "SOFT" LEATHER TO BE LIGHTWEIGHT YET STURDY TO RETAIN ITS SHAPE. ALL OF OUR LEATHERS ARE ETHICALLY SOURCED FROM SUSTAINABLE LEATHER TANNERIES.
DIMENSIONS:
-3.75 X 4 IN (.75 IN WIDTH) APPROX.