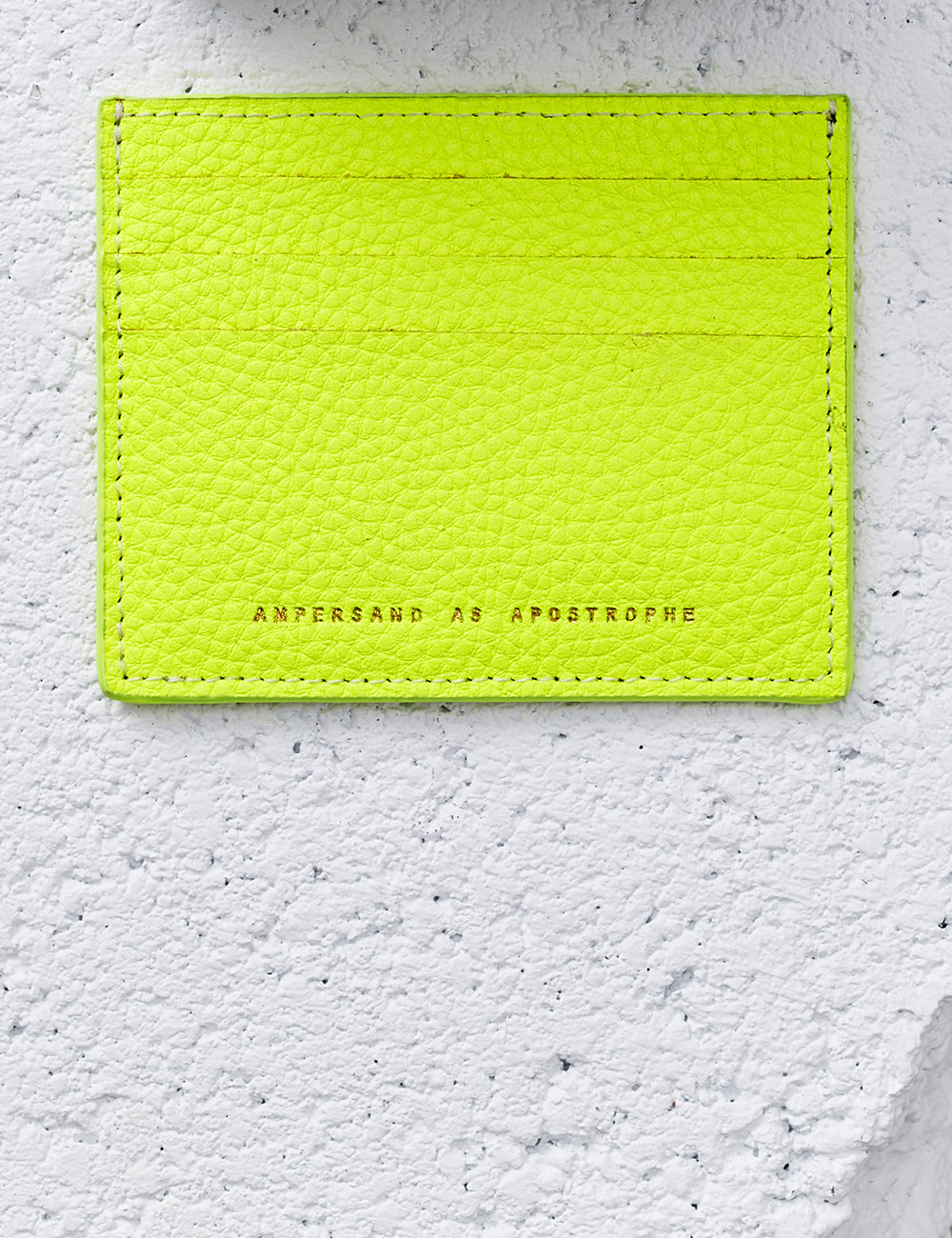 Card Wallet / Neon Yellow
THE MODERN ACCESSORY FOR HIM AND HER. THE CARD WALLET OF ALL CARD WALLETS: CLEAN MINIMALIST DESIGN IN OUR NEW CUSTOM DESIGNED LEATHERS. ALSO, THE PERFECT GIFT (SEE GIFT BOX).

FEATURES:
-7 TOTAL CARD SLOTS (3 ON EACH SIDE AND 1 AT TOP)
-MINI DUSTBAG AND GRAPHIC GIFT BOX
LEATHER / MATERIALS:
SOFT TO THE TOUCH, SMALL PEBBLE TEXTURE, 100% GENUINE LEATHER WITH FINISHED NATURAL SUEDE INTERIOR.  Both the exterior and interior are finished with a protectant. WE HAVE CUSTOM DESIGNED THE SIGNATURE "SOFT" LEATHER TO BE LIGHTWEIGHT YET STURDY TO RETAIN ITS SHAPE. ALL OF OUR LEATHERS ARE ETHICALLY SOURCED FROM SUSTAINABLE LEATHER TANNERIES.
DIMENSIONS:
-3 X 4 IN (APPROX.)